Please click on the link below to take you directly to the
2018 online registrations page………
Please click on the link below to take you directly to the
2018 Auskick registration page…..
Contact Anthony Theunissen on auskick@stmarysgjfc.com.au
for any information and assistance.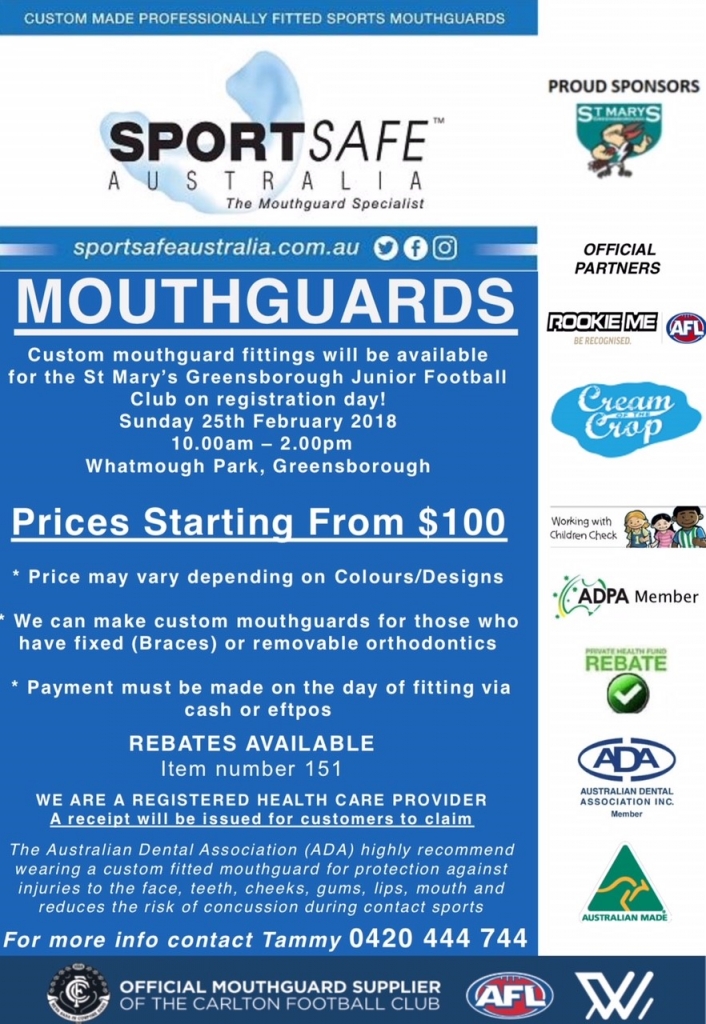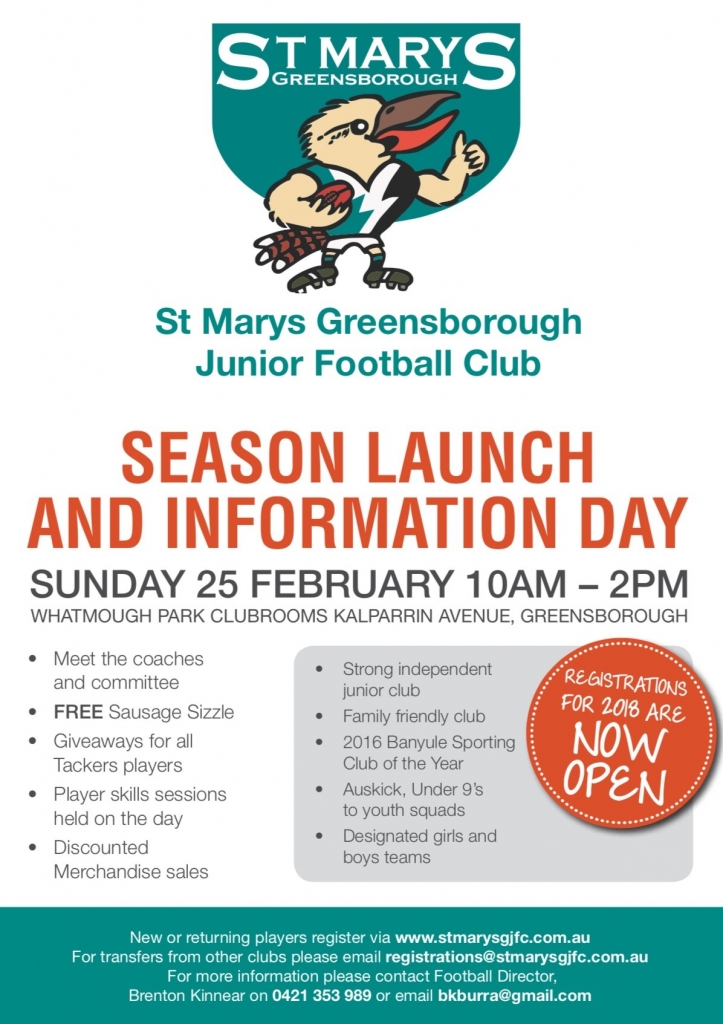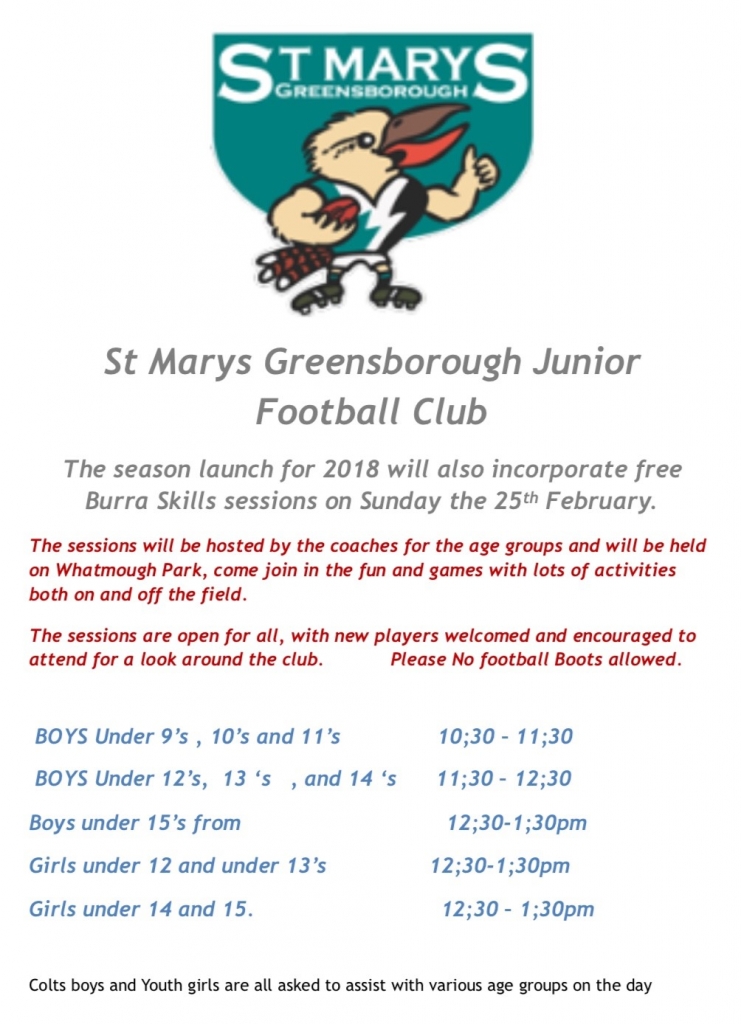 2018 Launch and Information Day
St Marys GJFC is pleased to announce that our launch and information day will be held on the 25th of February 2018 between 10am and 2pm. This will be an opportunity for our members to meet the coaches, purchase merchandise and register players for Auskick to Youth programs.
We enter the 2018 with great anticipation with a group of talented, passionate and professional volunteers who are committed to fostering a fun and supportive environment for all our members. This year we will endeavour to achieve our vision to:
To be an inclusive family organisation that is respected as a community leader and destination club in our region;
To ensure we have the best resourced football department in the region with quality coaches that focus on development and enjoyment;
Further capital development at Greensborough Park to enhance the playing and spectator experience; and
Further enhance the training and support to all volunteers.
Whilst we don't measure success by premierships, 72% of our teams played finals last year and an amazing 26 players achieved top 10 finishes in the YJFL Best and Fairest.
To avoid queues, we strongly encourage you to register players on line https://membership.sportstg.com/regoform.cgi?aID=5165&pKey=e5a787a93f944b9f458c7e90da67802c&cID=11782&formID=36056. Remember, only registered players can play practice and match day games!
We would love to see you on the 25th of February 2018. Activities on the day include:
'Burra skills sessions' for players.
Sausage sizzle and drinks for children.
Meet the coaches and committee.
Discounted merchandise purchases (including 2018 long sleeve tees)
Personalised mouth guards
Giveaway's to all registered tacker players.
Any queries in relation to our football program can be directed to Brenton "BK" Kinnear at: bkburra@gmail.com
Paul Tobin
President
St Marys Greensborough Junior Football Club