Sponsor:
Coach:
Brett Hancock - 0412 083 026
Team Manager:
Anthony Theunissen - 0418 555 701
Age Group Manager:
Monique Jackson - 0407 338 497
Training Times:
Friday 4.30-6pm Whatmough Park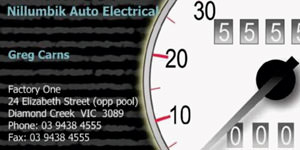 Round 9 - 06/29/2014
St Mary's Under 9 (Tackers) - 2014 Under 9 Tackers - Kookabarras 0.0.0
vs.

Brunswick 0.0.0

A very evenly matched game today. Both teams had periods where they used the ball and the conditions really well and scored as a result. In bursts we played our best footy for the year with most of the team getting involved. A great effort against a well organised opponent who outnumbered us by a couple on the day. Keep up the GREAT TEAM WORK guys. Well Done.

Matty, BIG Lee, Hudson, Little (goal kicking) Lucas, Max (Mr Hair), Saxon.

Red Hot Go Award (RHG) Matt Ford and Lee Demestrios. To recognise their amazing consistency across the season and their hard work in cold, wet, muddy conditions today. Opposition Encouragement Award Lucas Z. For an outstanding performance for the team and as Captain today.

Another fantastic all round team performance today. Well done boys…and well done Brett.