Sponsor:
Coach:
Brett Hancock - 0412 083 026
Team Manager:
Anthony Theunissen - 0418 555 701
Age Group Manager:
Monique Jackson - 0407 338 497
Training Times:
Friday 4.30-6pm Whatmough Park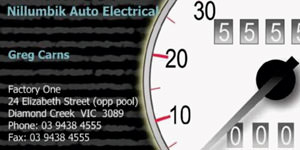 Round 11 - 07/20/2014
St Mary's Under 9 (Tackers) - 2014 Under 9 Tackers - Kookabarras 0.0.0
vs.

Fitzroy 0.0.0

Today we played Fitzroy at their home ground and had a really committed team effort in a really good even contest. We tackled really well and used handball to our advantage in a great game. All players contributed but unfortunately we fell a few points short. 3 games left and if we can keep improving on all our little things we should have a great finish to the year. Well done guys.

A great even effort today.

Red Hot Go Award (RHG) - Chris Ratsakis, Oliver Greenhill Opposition Encouragement Award - Little 'Jacky' T

Well done to Callum, Lee, Lucas T, Riley, Logan and Hudson who helped out the under 10's again today.