Sponsor:
Coach:
Brett Hancock - 0412 083 026
Team Manager:
Anthony Theunissen - 0418 555 701
Age Group Manager:
Monique Jackson - 0407 338 497
Training Times:
Friday 4.30-6pm Whatmough Park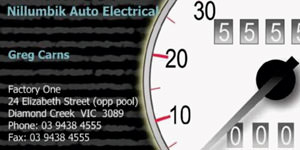 Round 12 - 07/27/2014
St Mary's Under 9 (Tackers) - 2014 Under 9 Tackers - Kookabarras 0.0.0
vs.

Parkside 0.0.0

Today we played Parkside in our last home game in what was a very tough contest. Again we played a much bigger opponent and had our work cut out for us but with GREAT SPIRIT we were able push them right out to the end. Unfortunately we let some late goals through in the last quarter, but all in all it was a gritty performance.

Hudson, Matty, Sam, Adam, Lucas Th

Red Hot Go Award (RHG) - Sam Toop, Adam Smith Opposition Encouragement Award - Matty Ford

Well done to Jack T who helped out the under 10's as well today.