Sponsor:
Coach:
Brett Hancock - 0412 083 026
Team Manager:
Anthony Theunissen - 0418 555 701
Age Group Manager:
Monique Jackson - 0407 338 497
Training Times:
Friday 4.30-6pm Whatmough Park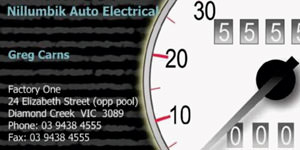 Round 13 - 08/03/2014
St Mary's Under 9 (Tackers) - 2014 Under 9 Tackers - Kookabarras 0.0.0
vs.

Preston Bullants 0.0.0

Today we played Preston at their ground which is a very big ground and our boys were very brave all day, but in the end we ran out of legs and conceded a few late goals to fall a little short at the end

Hudson, Matt, Mick, Ollie, Cooper

All the best to Callum who unfortunately was knocked unconscious at school during the week…….for the second time!! Unfortunately this has spelled the premature end to his 2014 season. See you next year Cal.