Sponsor:
Coach:
Brett Hancock - 0412 083 026
Team Manager:
Anthony Theunissen - 0418 555 701
Age Group Manager:
Monique Jackson - 0407 338 497
Training Times:
Friday 4.30-6pm Whatmough Park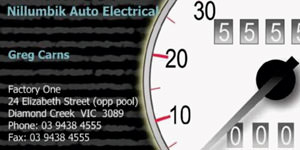 Round 14 - 08/10/2014
St Mary's Under 9 (Tackers) - 2014 Under 9 Tackers - Kookabarras 0.0.0
vs.

Macleod 0.0.0

Today we played Macleod at their ground and were gallant all day against a much bigger side (again) but eventually were beaten by a side that have been winning most games comprehensively. We had some good moments through including Hunters FIRST goal!! Well done mate and well done guys on a great year. See you next year.

Cooper, Hunter, Hudson, Logan, Saxon

Red Hot Go Award (RHG) - Cooper, Hunter

Thanks to all the parents and siblings for all your help over the season.