Sponsor:
Coach:
Clint Richardson - 0412 463 880
Team Manager:
Steve Gleeson - 0419 375 736
Age Group Manager:
Mark Harrison - 0400 066 275
Training Times:
Tuesday 4.30-6pm Whatmough Park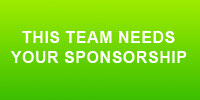 Round 6 - 05/25/2014
St Mary's Under 12 - 2014 Under 12 - Brown 7.8.50
vs.

Glen Iris 2.10.22

What a game! What a team! All 16 boys played their guts out to knock off an undefeated Glen Iris. After a slow first quarter, the boys copped a rev. and then went wild in the second quarter with a small lead at three quarter time the boys rammed home the goals to pull off a great win.

William Richardson (4), Jarrod Carty, James Melffin, Charlie Stephens

The whole team led by captain Alex Balassone!