Sponsor:
Coach:
Gary Hennessey - 0413 562 935
Team Manager:
Rita Camilleri - 0499 799 744
Age Group Manager:
Bernie Girolami - 0434 608 828
Training Times:
Friday 5-.630pm Greensborough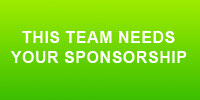 Round 7 - 06/01/2014
St Mary's Girls teams - 2014 Girls Under 15 7.8.50
vs.

Ivanhoe 5.4.34

We came into todays game with no wins on the board, but full of confidence. A great first quarter, followed by two even quarters. The last quarter we gave it all and came home with a great win. Well done to every girl on the field or on the injury list. Very proud of you all!!

Annie Xanthes (2), Charlotte Mikic (2), Kiara Mitreski, Rachael Camilleri, Bronte Clarke,

Annie Xanthes, Bridig McEntee, Fiona Chong A complete team effort girls "Simply the Best"

What do I Say....................................... "I'm Tasting the Honey!!!"