Sponsor:
Coach:
Brett Hancock - 0412 083 026
Team Manager:
Anthony Theunissen - 0418 555 701
Age Group Manager:
Monique Jackson - 0407 338 497
Training Times:
Friday 4.30-6pm Whatmough Park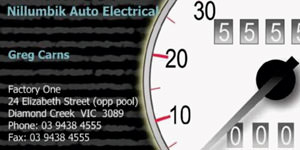 Round 8 - 06/22/2014
St Mary's Under 9 (Tackers) - 2014 Under 9 Tackers - Kookabarras 0.0.0
vs.

Heidelberg Tigers 0.0.0

Another great game today. We played Heidelberg at their home ground and played probably our best game yet. Our team work was really good with all the boys contributing to the game. Lots of great tackling and blocking enabled out team to move the ball really well. Great games from Hudson, Saxon, Riley, Max, 'little' Jack and 'little' Lucas. Keep improving guys. Well Done.

Hudson, Max, Lucas Z, Saxon, Jack T, Riley, Lucas Th.

Red Hot Go Award (RHG) Jack T and Riley Cox. To recognise their fantastic improvement across the season and their hard work today. Opposition Encouragement Award Hudson – for an outstanding individual and team performance. Another fantastic all round team performance today. Well done boys…and well done Brett.