Sponsor:
Coach:
Brett Hancock - 0412 083 026
Team Manager:
Anthony Theunissen - 0418 555 701
Age Group Manager:
Monique Jackson - 0407 338 497
Training Times:
Friday 4.30-6pm Whatmough Park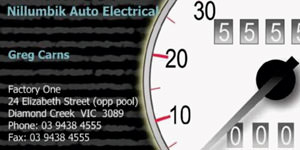 Round 2 - 04/27/2014
St Mary's Under 9 (Tackers) - 2014 Under 9 Tackers - Kookabarras 0.0.0
vs.

Brunswick 0.0.0

The boys played a young undermanned Brunswick side today but were FANTASTIC in the way they approached the game. We shared the ball really well and were able to score quite a few goals. A special mention to Cooper for getting the opposition award and great games from Logan, Chris and Adam. Well done boys. Keep it up.

Red Hot Go Award (RHG): Logan

Before the game, while lined up arm-in-arm, the boys were given a short speech by the Brunswick Coach about ANZAC Day after which all present observed a minutes silence. A special well done and thank you to Lucas Th, Hudson, Callum and Max for suiting up and helping out the opposition for a quarter due to their lack off numbers today!