Sponsor:
Coach:
Brett Hancock - 0412 083 026
Team Manager:
Anthony Theunissen - 0418 555 701
Age Group Manager:
Monique Jackson - 0407 338 497
Training Times:
Friday 4.30-6pm Whatmough Park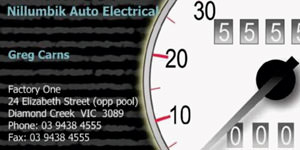 Round 4 - 05/11/2014
St Mary's Under 9 (Tackers) - 2014 Under 9 Tackers - Kookabarras 0.0.0
vs.

Fitzroy 0.0.0

Great game today from the boys, we are improving every game as the players are putting to practice our strong training form. Great games from Saxon and Lucas T. again. And Sammy had a much improved game. TERRIFIC EFFORT BOYS.

Red Hot Go Award (RHG) - Lucas Th. Opposition Encouragement Award - Sam Toop

Today we had 18 players and our opposition 25. We decided to include 2 Fitzroy players to our team, rotating them each quarter, to help make certain all their players got some good game time. We played 20 vs 20. The boys really enjoyed.