Sponsor:
Coach:
Brett Hancock - 0412 083 026
Team Manager:
Anthony Theunissen - 0418 555 701
Age Group Manager:
Monique Jackson - 0407 338 497
Training Times:
Friday 4.30-6pm Whatmough Park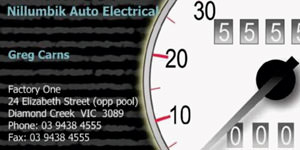 Round 6 - 05/25/2014
St Mary's Under 9 (Tackers) - 2014 Under 9 Tackers - Kookabarras ..0
vs.

Various ..0

A slow start by our boys today. I am not sure if it was the cold wet muddy oval or the fact the boys had to play 4 games today and were pacing themselves, but they were really outclassed early. Thankfully, after a short break, a sausage and a rev up from the coach, they fired up and started to mix it with their opposition. In the final two games the boys showed all their skills, commitment and tricks. They followed the coaches orders, played on, shared the ball and dominated. Well done boys.

Logan, Callum, Lucas Th, Chris R. Saxon, Lee, Oliver, Adam, Michael, Brodie, Chris, Lucas R., Sam, Riley, Cooper, Jack T, Jack C., Hunter, Hudson, Matt

Well done to Jack Carns for winning the 'Most Mud on Me' competition.