Sponsor:
Coach:
Brett Hancock - 0412 083 026
Team Manager:
Anthony Theunissen - 0418 555 701
Age Group Manager:
Monique Jackson - 0407 338 497
Training Times:
Friday 4.30-6pm Whatmough Park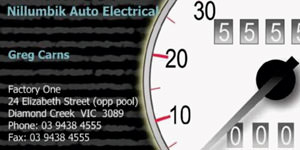 Round 7 - 06/15/2014
St Mary's Under 9 (Tackers) - 2014 Under 9 Tackers - Kookabarras 0.0.0
vs.

Bundoora 0.0.0

We played Bundoora today on a muddy track and I thought again the boys were excellent from the start, playing good, fair and aggressive football that enabled the boys to have a very solid result. Great games from Callum, Logan, Brodie and pretty much all the boys, especially young Lucas. Good result boys. Let's keep improving!!

Too many to list. (9.7 = 61 to 1.0= 6)!

Callum, Logan, Lucas Z, Brodie

Red Hot Go Award (RHG) - Lucas and Brodie – for their contribution to the TEAM by following the coaches instructions to the letter. Opposition Encouragement Award - Callum – for his unselfish team orientated play.

What a fantastic all round team performance today. Well done boys…and well done Brett.