At this year's Launch Day, we will be taking orders for Long Sleeve Tops.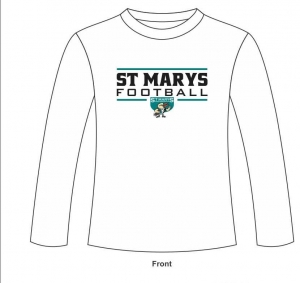 Sample tops will be available for members to try on that day.
Orders received on this day will be delivered prior to Round 1.
Tops are $40 each, all sizes available from 8 Junior up to 2XL Adult.
Regards,
Laureen Mefflin
Merchandise Director
St Mary's Greensborough Junior Football Club